Portfolio
Please take a look at my page on Singulart
Publications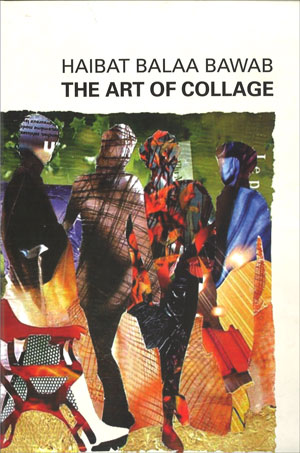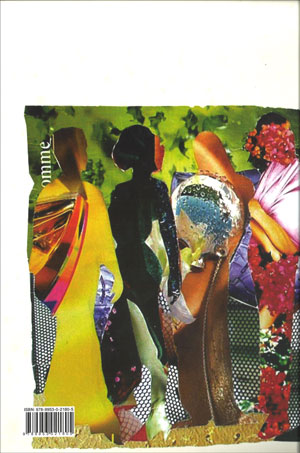 Haibat Balaa Bawab – The Art of Collage
Haibat Balaa Bawab – The Art of Collage is a book that portrays the life of Haibat Balaa as an artist along with a wide collection of her artworks made throughout the years.
In this book, the reader can clearly see the evolution of the artworks and styles.

Published in 2012

the book's ISBN number is 978-9953-0-2180-5

it's EAN number is 9789953021805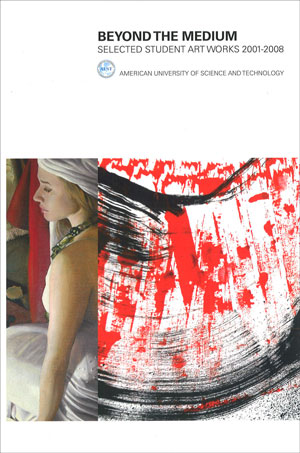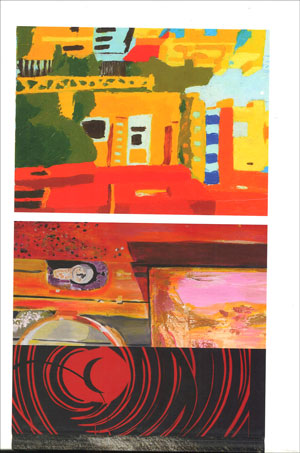 Haibat Balaa Bawab – Beyond the Medium
Haibat Balaa Bawab – Beyond the Medium is a book that provides an ongoing display of selected artworks of the students of Art and Design Department at the American University of Science and Technology (AUST) between the years 2001 and 2008.

It is a 2009 AUST publication.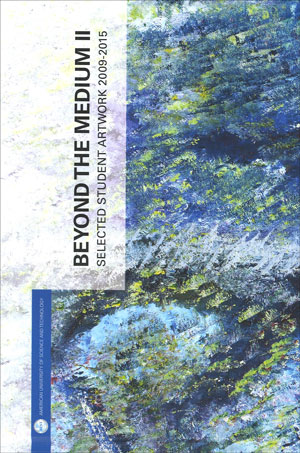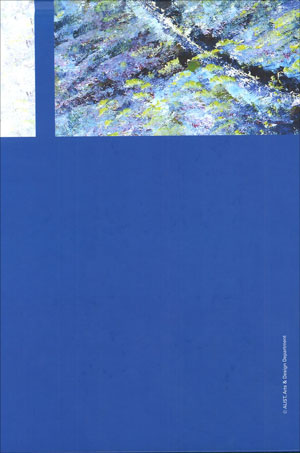 Haibat Balaa Bawab – Beyond the Medium II
Haibat Balaa Bawab – Beyond the Medium II is the second edition of "Beyond the Medium".
It is a book that provides an ongoing display of selected artworks of the students of Art and Design Department at the American University of Science and Technology (AUST) between the years 2009 and 2015.

It is a 2016 AUST publication.
Testimonials
with many thanks everyone
Haibat Balaa Bawab's collage work seems to act as a final destination of a long journey. She very well could be the artist in the exhibition who knows most what she wants, and balances techniques so masterfully that one is under the impression that all is drawn. And therein lies the artistry.
And what distinguishes Haibat Balaa Bawab's work is that it is exclusively made with pieces of paper without any other intruding element, and so the inception is with paper and so is the coloring, along with all that comes with it from perspective serving a realistic picture. All of this without a single, even slight use of any conventional media.
With snippets of papers gathered here and there, Haibat Balaa worked with an internal cozy intimiate atmosphere of a room, and in another work, using the same collage technique, she explodes with the dissonance of war and destruction.
She has chosen to challenge herself, and realize these images through pasting papers together, as if it is the marriage of paper and paper, adhering to all that this technique imposes. She achieves brilliance in construction and organization of the subject, and a great deal of proficiency in choosing the perfect elements of paper, and an intricacy in the use of scissors to achieve the exact product intended, as well as a masterful skill in gluing which allows the artist to place each snippet or piece of paper where it most should be to serve the work's story and purpose.
A true mosaic! It's a wonderful art to execute this assemblage. Her meticulous composition, her taste in color, her attention to details, all converge to create a joyful exuberance and a love we think we're breathing.
We have to admit that Haibat's collages impose themselves. Her panoplies of papers, an interesting pretext to research and composition lend themselves magnificently to the ecstasy of the eye.
The collage is not new in and of itself, but what the artist has adopted is an attempt to construct a base, a new artistic personality that is not very far from standing on the ledge and being in danger of falling into construction, a personality that seeks uniqueness through technique between the Lebanese and artistic trials.
The important thing is that Haibat Balaa Bawab works on producing her works from a new vocabulary. And we have seen in this exhibition that she has indeed voyaged a long way in specifically manipulating the snippets of paper and inserting them into the artistic and brilliant concoction.
Her collages are a wonderful game of patience, dexterity and creation that require complete mastery. Only she has the secret to this unique quality. Collage is therefore, for Haibat, her only mode of expression and no one can argue with her gift of meticulous observation, her perfect sense of perspective, and her studied choice of chromatic values.
Even within the confines of that single medium, Bawab is stricter still. She adheres to a self constructed definition of collage comprised solely of paper.
The procedure of dislocating the real world led this artist to the creation of a mental universe. She builds a sort of summary from her curiosities, linking her existence to her art.
With each of her works, the is a new aesthetic adventure that she suggests with full infallible determination.
Haibat is a storyteller. It is with great meticulous execution that she produces her elaborate and organized collages that are rationally constructed and carefully controlled.
It's with a lot of pleasure that we saw and revisited her colored universe that emerges in sensibility and deep expression of beauty and harmony.
An art critic dropped by and told her: 'You make figurative forms out of an abstract media. This is unusual.
Ever since she has started exhibiting her artwork, whether in solo or as part of collective exhibitions, Haibat Balaa has turned into collage which became her personal trademark. Her art of assemblage and her tasteful use of color have proved her work unique… Her meticulous compositions, her eye for detail and her taste of color (always in contrast or duality) have not changed one bit; it is the medium that has changed.
Starting from the initial structure and form of the chosen places, she condenses the elements of appearance in juxtaposed spaces in perspective, creating a correspondence between direction and feelings.
You do not see the person, but you feel it and she makes us feel it. And she alludes to him in her own method, for she looks to tamper with the rules conformed for her brush, but without completely letting go of these rules. It is as if she is searching for a secret form of composition without imposing that shines through her work.
Her paintings visibly result from a Symbolist and Intimist representation of reality.
The exuberant mosaic of color, the light that filters the exterior into the interior, the mastery of geometric forms, the refined structures and the dialogue that the artist subtly slips in between her technique and her graphic expression all speak of an energy that is far from being volatile. An energy that is real.
The feel of density of color that ebbs and flows to the point of adventure of relishing, not just with the eye, but with the hand, the nerves, and even with the ear and tongue. This is because the details of these works are not to be taken lightly, and if the world is pushing itself into bright rooms with all the happiness of the Earth. Balaa presents a world of joy spreading as if it were a disease, and dispersing great waves of love which we think we breathe in its spaces and contradictions.
Haibat's compositions are born from fantasy, a fantasy that generates an art that has underlined its realizations and interpretations where the passage from physical truth to plastic truth can be discerned. In virtual spaces, she links themes to certain graphic forms.
She pays special attention to structuring lines well, forms, volumes and rhythm in colors and tries to create balance between them as well as susceptible analogies that link them. She imposes illustrated themes to give birth to compositions where the explicit and the implicit, that are tightly linked, produce strange effects, making their materiality subtler.
Her mastery of technique allows her to see and analyze forms and proportions and to create very balanced compositions. She is sensitive for finding the moment but at the same time pays attention to preserve a style that is unique to her and the will to always go further ahead to achieve a plastic language that is specifically personal. She goes from what is real to the idea, from the image to the symbol. Her productions can be considered like an authentic research, and it is definitely in this continuous research that the truth is constructed and a universe beyond reality is built, and that is situated in a metaphysical domain.